3D Virtual Tour – Dollhouse View
Custom Equestrian Estate sitting on a Vast 10 Acre Ranch at 6855 Deer Springs Way Las Vegas, NV 89131
Custom Equestrian Estate sitting on a Vast 10 Acre Ranch For Sale! 8 Bed, 10 Bath, 10,589 SqFt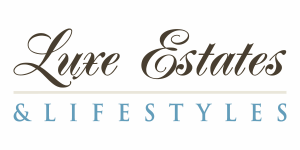 Zar Zanganeh, REALTOR®
Custom Equestrian Estate sitting on a Vast 10 Acre Ranch in Las Vegas For Sale!
Custom Equestrian Estate designed by Renowned Architect, Richard Luke. This Elegant Estate sits on a Vast 10 Acre Ranch, Privately Gated & Tucked Away in a Serene Location. 12 FT. Vaulted Ceilings, Spanish Stone Columns, Italian Crystal Chandeliers, with Luxurious Marble Floors Downstairs. Spacious Kitchen with Oversized Walk-In Pantry, Subzero Fridges, Breakfast Bar & Huge Island. Impressive Laundry/Media/Exercise & Hobby Rooms, Elevator & 2 Offices! 3 Detached Guest Homes, 6 Horse Stable, Arena, Private Tennis Courts, Gated Pool & Spa with Waterfall. Personal Well with additional Water Rights, 20 Car Garage & RV Garage!
Luxe Las Vegas Ranch in Las Vegas 3D Tour
Take a walk to see the barn in our 3D Tour
Our Equestrian Barn includes 6 horse stalls, a wash bay and a wrangler room measuring 1,850 Sq Ft. Sliding interior doors indoors with top and bottom swing outs to allow your horse outside to catch some sun outside in their pen. Walk around our wrangler house located nearby the barn between the hitching rails.  
20 Car + 45′ RV Garage in Las Vegas 3D Tour
Tour the 20 car Garage with RV Bay in our 3D Tour
Our 20 car garage includes 5 separate bays. The Central 45 ' RV bay includes Water basin, power, Coax Tv line and swamp cooler. RV bay offers access to 2 additional bays on each side of the main RV garage.