Bring your listings to life!
The most realistic way to experience a property online is with 360 degree Panoramic Photos along with Virtual Reality showing a property as a 24/7 Open House !!! Show pff your next property listing with a a Virtual Slideshow, allowing 360 Degree Views with Virtual Reality features to reach more buyers!!!
WIN MORE LISTINGS
With Virtual Tours Las Vegas, our clients gain a competitive advantage over other agents by using a 3D Doll House and Virtual Walk Thru, making our agent the clear choice to list any home over the agents offering a still slide show from the picture gallery.
ENGAGE MORE BUYERS
You can better reach busy or out-of-town buyers, because with Virtual Tours Las Vegas, potential home buyers can feel like they are actually in the home at anytime of day or night. It's like having a 24/7 Open House! Virtual Reality Options are also available.
BE A HIGH TECH AGENT
Let us help you raise YOUR profile as a High-Tech real estate agent by using state-of-the-art technology offering a Virtual Walk Thru, 3D Dollhouse views and Floor Plan views of the home you are listing for sale. You can also add a Zillow Walk Through Video or Youtube video.
Virtual Tours Las Vegas Offers
Your Las Vegas Matterport interactive tour solution will create an entire 3D model of the property!
We are a proud Las Vegas Matterport scan service provider! As well as a Las Vegas Real Estate Landscape Photography Service Provider.
Our Matterport 3D virtual tour offers an online experience that lets home buyers move through a property at their leisure and see the home from multiple angles. Even get a completely unique sense for the place with the "dollhouse" view. Let us help you raise your profile as a high-tech real estate agent by using state-of-the-art technology offering 360 Panoramic Photos, Virtual Reality, 3D Dollhouse views and Floor Plan views of the home you are listing for sale. We use Matterport 3D Showcases™ for Virtual Tours Las Vegas and create an emotional connection with the home and allow your listing to be shown 24/7. Our offerings allow home buyers to stay on the site an average of four minutes longer than other slide show offerings that label themselves as "Virtual". Not Ready for Matterport 3D Showcases? No problem. Try out our other service offerings of 360 Panoramic Photos, Zillow Walk Through Videos, HDR or DSLR Photo Shoots with Slide Show and YouTube videos perfect for Social Media. Our 360 Panoramic Photos allow buyers to place themselves at the center of the experience and use their iPhone or Android phone to view a 360 panorama or photosphere. The client can put on Virtual Reality Goggles or Google Cardboard Headsets to transport themselves into the property for sale from anywhere on the earth. As a Zillow Certified Photographer, we can offer video walk through's offering unique insights into a home's features and layout by showing how the rooms connect. Adding these Zillow Walk Through Videos increase shopper engagement similar to our Matterport Walk Throughs increasing shopper engagement with your listing. Get more views, more contacts, more saves and more listings through Zillow. Our HDR photo shoots all come with Virtual Slide Shows. If you need a photo shoot of a property for easy entry into the MLS, you can select our HDR Photo Package. Order our DSLR Photo Shoot for a more natural shot selection to eliminate under/overexposed areas within an image without coming across as a lipstick edit that was plugged into an algorithm and forgotten. Real Estate Photography is difficult to master, but when done correctly, the results are beautiful. When done poorly, the imaging looks surreal and almost like a "cartoon" which is completely unacceptable and misrepresents the property to your buyers.
Competition for buyers is fierce. Your home will have the latest in real estate marketing technology to increase exposure and showings.

A 3D Showcase™, thanks to its revolutionary technology, will engage buyers immediately and increase interest in your home.

There are hundreds of listing that are competing for buyers' attention. Your listing will have the edge needed to stand out from the crowd.

Your listing will have a greater chance to sell quicker thanks to the added attention your listing will receive from buyers viewing the 3D tour.
Why Choose Us?
Virtual Tours Las Vegas offers you the ability to post your Matterport 3D Virtual Tour everywhere you need to be. This isn't your grandma's Virtual Tour, or some freebie provided free to all MLS Agents. This is a Virtual Tour on Steroids! This is 3D. Quite simply, it is the most interactive and immersive way to tour properties online. We also offer Still Photography, 360 Panorama Photo Shoots with Virtual Reality, Zillow Walkthrough Videos and More to fancy your social media needs!
What We Do
Virtual Tours Las Vegas specializes in Matterport 3D Virtual Tours. A Las Vegas Virtual Tour that offers 3D Dollhouse views on properties that comes with a floor plan view and multiple 360 degree shots that make you feel like you are in the home walking through a property like Google Street view, but indoors. It's the most interactive and immersive way to tour properties online. Keep your buyers online longer by continuing to gain their interest in the property and fall in love. We also offer Still Image Photography, 360 Degree photo shoots, Zillow walk through videos and More! See our process and partial portfolio below.
1. Scan
We Scan your Property with the Matterport 3D Virtual Tour Camera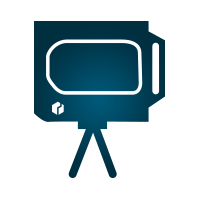 2. You get a model
After a quick turnaround, your complete 3D model is ready to explore.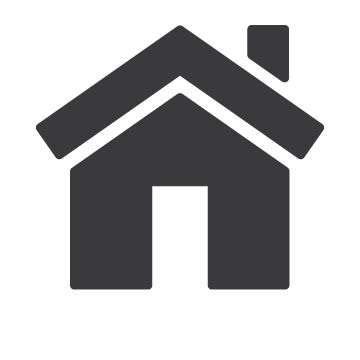 3. Advertise Your Model
Anyone can completely engage with your listing on mobile or desktop, using only a browser to the link we provide.
Experience a Matterport 360 Virtual Tour Now -Click The Image Below.
UnBranded Matterport Tour
UnBranded Virtual Tour Options help Agent Show off their listings to other agents safely through the Multiple Listing Service (MLS).
Branded Matterport Tour
Branded Virtual Tour Options allow Agents to Show off their listings to real estate listing services like Zillow and Realtor.com.
360 Panoramic Photos
Zillow Walk Though Video
View Our Portfolio Page
Follow me on Facebook, Instagram and Twitter for my latest tours and specials. The free Matterport Virtual Reality Button add on has been extended until June 30th 2017.
See some of the latest features offered on our virtual tours Las vegas blog
Visit our Virtual Tour Portfolio Page to see other Matterport Virtual Tours to share with your sellers at your next appointment.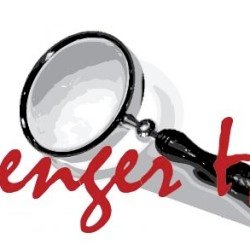 Las Vegas Virtual Tour Scavenger Hunt 2015 Virtual Tours Las Vegas is now open for business. I thought it might be fun to host a scavenger hunt right on our Virtual Tours Las Vegas Facebook Page – Scavenger Hunt . Do you have a property that needs to be shown off 24/7? Thursday November 12th, 2015 at Read more about Las Vegas Virtual Tour Scavenger Hunt[…]
Zillow recently announced they will be allowing real estate agents to add a Zillow Virtual Tour Link to their listings in Las Vegas. The Zillow Virtual Tour Link is located under the stacks of photos added to your listing. The Zillow Virtual Tour Link will now be featuring 3D Virtual Tour showcases on their property Read more about The Zillow Virtual Tour Link in 3D[…]
Previous
Next