Hosting 3D Home Tours for your listings is Free.
There are no per-home/unit, service/hosting fees. Zillow's servers will host your Zillow 3D tour and Interactive Floor Plan of your newly listed property for sale with your listing.
3D Home Tours integrate with Zillow and Trulia Listings
Have Virtual Tours Las Vegas Capture 360 Panoramas, Build your tour and Deliver Shareable links for email shares, social media and websites while syncing to your  Zillow and Trulia Listing Pages.
Immerse yourself into some Zillow 3D Home Tours.
The engaging experience of a virtual tour helps garner more views of your listings. Zillow 3D Home Tours offer a floor plan view with hotspots and a radar showing you where each Panorama is located in the Floor Plan. 
Get noticed. "Homes on Zillow with a 3D Home tour were saved by buyers 32% more than homes without".
Boost your business.  "Homes with 3D tours were 22% more likely to sell within 30 days".
Enrich the search experience. Offer viewers a clearer understanding of a home's features and layout. "67% of buyers say that having a floor plan/layout that fit their preferences is very or extremely important in their home decision".
Create rich media. "Listings with a Zillow 3D Home® tour got, on average, 29% more views than listings without".
Zillow 3D Home Tours come in Branded and Unbranded formats.
Zillow 3D Home Tours Can be ordered as Add On's to Photo Services or Stand Alone.
$200 Greater Good Arrangement!
 30 HDR Photos + Zillow 3D Tour   Basic Zillow Floor Plan.
*360 Virtual Tour with

 (up to 15 panoramas) available on request*
**Panoramas posted to Zillow 3D Home Tour + Zillow's Interactive Floor Plan with hot spots**
***Offer for Homes under 2,500 Sq Ft***
****Add $50 for homes 3,000 – 5,000 Sq Ft (20 panoramas)****
Virtual Tours Las Vegas Zillow 3D Request Form
Virtual Tours Las Vegas – Mike Madsen – The Zillow 3D Photographer 
I have shot over 1,500 Zillow 3D Home Tours in Las Vegas, Henderson and North Las Vegas. Homes include with High End Homes, Single Family Residences, Condos, New Construction Homes & Town Houses.
I have worked in the Real Estate industry since becoming a licensed as an agent in  2006. I gravetated to the marketing side of transactions advertising bank owned homes in the following recession. Virtual Tours Las Vegas was started as a short video walk through landing site for out of town home buyers to preview homes and compete with multiple offers. When Zillow Offers entered the E-buyer Housing Market, their listing agents would need to get their home listed for sale fast. I am the one they call to shoot their home previewed and get their Zillow 3D Home Tours and Professional Photos. 
Former Zillow Offers Photographer Henderson & Las Vegas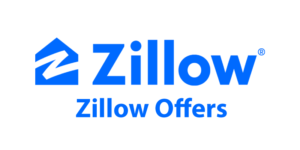 Zillow Interactive Floor Plans
Zillow Floor Plans now offer an interactive Hot Spot Map on Zillow.com
Hot spots on the Zillow Floor Plan View will allow you to see each 360 location in a map view setting.
The Red Radar Button will show you what room you are currently looking at along with a Radar showing you what direction you are looking in the home. 
Zillow 3D Home Portfolio
Preview different genres of homes with a Zillow 3D Home Tour. 
Virtual Tours Las Vegas Contact Form

$200 Greater Good Arrangement!
 30 HDR Photos + Zillow 3D Tour   Basic Zillow Floor Plan.
*360 Virtual Tour with

 (up to 15 panoramas) available on request*
**Panoramas posted to Zillow 3D Home Tour + Zillow's Interactive Floor Plan with hot spots**
***Offer for Homes under 2,500 Sq Ft***
****Add $50 for homes 3,000 – 5,000 Sq Ft (20 panoramas)****
Real Estate Photography Las Vegas Photo Examples