Matterports V
irtual Reality Link is 
Now Available
Free Virtual Reality Goggle Link
Matterport Virtual Tours as a Free Add On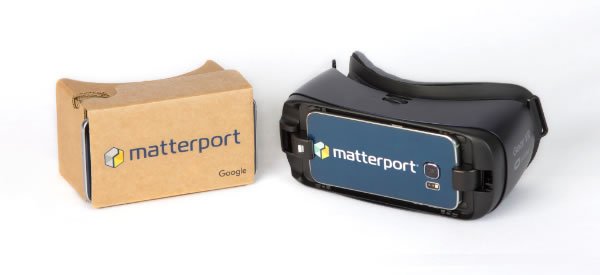 Ask for the Virtual Reality Button with your Matterport Tour.
Welcome to my virtual reality business – Virtual Tours Las Vegas! Where I am a photographer who shoots properties for sales agents and business owners who wish to show off their property to people who simply do not have the time or ability to travel and physically see a property far away. This service is a time saver that allows your clients the ability to see a property 24/7 as if they were physically at the property. Add Virtual Reality to the mix and bring the property to the client right now vs a phone, tablet or pc.
Matterports groundbreaking automated virtual reality process – is live in 3D Showcase. Now, my spaces are available in immersive virtual reality to everyone, allowing clients to get in on the ground floor of the next big wave in mobile marketing. Hire me to shoot your space previewing a Dollhouse in 3D,mapping out a floor plan and invite your clients to preview the space in Virtual Reality with a VR Headset.
What is the VR Button on a Matterport 3D Virtual Tour?
The easiest way to open a Matterport Virtual Reality Space is with the VR button on a 3D Showcase. Matterport includes this button on the tour with no extra work or hunting necessary on your end. Ask for the VR Button in your Tour. Simply click on the VR Goggles next to the Floor # Button and DollHouse Views in the bottom right corner of the preview screen to get started.
Just tap the Virtual Reality button (VR Goggles) , choose your platform (App for your Goggles) , insert the phone into a VR headset, and enjoy the space in virtual reality! It's that easy!
The VR button is easy to use. The VR Button takes you straight to the Matterport VR App store to download the app for Android or Iphone without any more undertaking.
Virtual Reality is currently available on Android mobile phones using Google Cardboard or many generic VR Goggles available on Amazon using The Core VR App as well as Oculus Gear VR Goggles from Samsung. Grab a pair of Virtual Reality Glasses and launch any space in 3D Showcase on any Android phone. Look for the virtual reality headset in the bottom right hand corner, launch the Matterport VR app, and explore!
The Core VR App for Matterport is for people using Google Cardboard and VR Box type headsets designed for Virtual Reality. The Core VR App can be found on Google Play. The Samsung Gear VR for Matterport headset requires a special Oculus App.
Other Matterport VR Spaces can be saved to a Favorites folder once inside the Goggles – "Shared with Me" Menu.
By default, when a client opens a Virtual Reality Space with the Matterport VR App, it keeps the tour in the Shared with Me folder.
This means once the user is done with your Space they might select BACK and visit other Spaces in the Matterport Gallery.
Already have a pair of goggles and looking for some properties to preview? Click on my portfolio and look at a number of  homes already set in Virtual Reality shot right her in Las Vegas, North Las Vegas and Henderson.
Free Virtual Reality Goggles Link


VR – Virtual Reality Add On using Virtual Reality Glasses
Service includes regular shoot add on sent out for processing.
Processing takes 1-2 days
Service is offered for those looking to add an element of Virtual Reality to their already purchased Matterport 3D Virtual Tour shot and serviced
Free Virtual Reality Goggles Link

Brought to you by Virtual Tours Las Vegas. You choice for maneuverable 360 Virtual Tours in the Las Vegas Valley.

Views 6