Listing agents looking for more ways to promote your listings?
Use more for Tech your Listing Presentation?
Show your attention to Marketing Awareness to Sellers?
Showcase your Listings 360 Panoramas, Apps, Videos and VR.
Virtual Tours Las Vegas is here to help you win listings!
Have you heard of Matterport?
Smart Listing Agents in Las Vegas, are you tired of fighting with discount agents who claim to sell a property for little to no commission? We know they charge hidden fees and lock their seller into a contract knowing they're cashing in on the buyer sale after they get buyer leads off of an overpriced home while the seller sweats about their current listing mortgage payment? These tactics are not necessary and we all know it. Selling a house has a lot to do with marketing in the technological age.
Take a Test Ride Above?
Get 360 Virtual Tours With a 3D Doll House & Floor Plan Views.
Listing Agents in Las Vegas can show off their home in multiple fashions. I offer many ways to help you present the best qualities of your abilities to list a home. Together, we put your seller at ease, knowing we are doing the best we can to get the home in front of more home buyers. I offer multiple marketing services such as Matterport 360 virtual tours with 3D Dollhouse allowing home buyers to walk through a 24/7 open house. This feature leaves your home available to see online in a 24 hour town. Your landing pages and shoot options allow you to share HDR/DSLR photo galleries with slide shows, 360 Virtual Reality shots for Social Media, Zillow Walk Through Videos and Matterport Add On's like Floor Plan's, Gifs and YouTube videos.
Matterport Virtual Tour Options in Las Vegas
Navigate our 3D Doll House Views of a property.
Zoom in, zoom out, rotate the property 360 degrees or slide the home from side to side in Doll House mode.
Rotate the home without the roof on top.
Take off the 1st or 2nd floors to peek into the walls of a home.
Check out the Floor Plan image and zoom in or out.
Walk thru the home like you would as if you were there in person, look up, down, jump across counters, look in sinks, ect.
Take Virtual Reality Goggles to your clients who do not have time to visit the property in person
This feature is as an online 24/7 Open House for buyers to preview before picking up the phone or bugging your sellers to schedule an unnecessary appointment. Have agents and buyers preview the home before setting up an appointment who will spend more time on the page to fall in love with the home and it's features. Have a difficult home to show with a "site unseen" listing or limited showing times with "Appointment Agent" or "Appointment Seller"?  Use the virtual tour and watch the visitor counter to see if agents and buyers actually previewed the home before scheduling a showing. Buyers who visit the site tend to stay on an average of 3- 4 & 1/2 minutes by giving ample time to fall in love with the property.
Virtual Tours Las Vegas – a Matterport Virtual Tour Service Provider.
Michael Madsen – Owner / Photographer since 2010
"I am not an Outsource Company from out of town!"
Get Free Listing Agent Branded and UnBranded Agent Landing Pages for the MLS
Listing Agent Branded page may include company logo with link to agent site, agent name, phone email and fax. Descriptions available upon request if shared with my by the agent.
*Free Landing Pages Available for Agents ordering services or agents who win Free Marketing Page for future sales. Ask How*
Using Matterport On Phones, Tablets and Touch Screens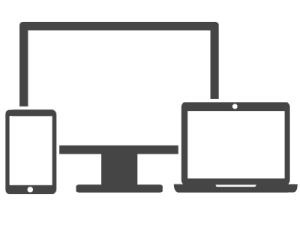 Expand or Contract the Size Dollhouse or Zoom to an Area in a 360
Moving your finger up and down adjusts your view to be more top sided or side mounted
Keeping one finger solid on the screen and moving the other finger to bring the house closer or further away
Moving your finger Clockwise or Counter Clockwise in a circular motion allows you to rotate the whole property
Download the Matterport Showcase App onto your Iphone or Ipad
To have Matterport Virtual Tours ready to go and show with your listing prospect.
(Don't have an Iphone or Ipad to take on your listing presentation? Use a mobile Hotspot on your phone to sling a Matterport tour to your Tablet, VR Gear Glasses or Laptop Computer to show potential)
Offer Zillow Walk Through Videos
Benefits of Zillow Walk Through Videos for Listing Agents
Zillow introduced the ability to add Video Walk Through Videos to your listings. It's a short, two-minute featured video taking the buyer on a tour of the home. These videos haven't been looked upon by Realtors as a great feature. Agents believe the footage is tacky, but they have become wildly popular with potential buyers. To keep this trajectory Zillow is investing in the Photographers such as myself who have these short videos created by showcasing their listings. Here are some of the specific benefits:
Listings with Zillow Video Walkthroughs show up in organic zip code searches as top-ranked houses. This means listings with videos are displayed in the first and second position.
Listings older than 60 or 90 days can be refreshed with a Video Walkthrough and instantly return to competitive rankings.
Potential buyers are 300% more likely to view your listing on Zillow.
Walk Through Videos can be moved from Zillow to be placed in unbranded MLS listings or on your unbranded website.
Zillow Certified Photographer
I am a Zillow Certified Photographer. You can film Zillow Walk Through Videos on your Zillow App. Don't have time to shoot one yourself? Order one as an Add On and I will add it for you.
Zillow 3D – Now Available in Las Vegas
Users can tap a 3D icon on listings to explore the tours inside the app.
When scrolling through homes on desktop, look for the "3D View" symbol like the one below, it indicates that the listing agent has added a 3D tour for the property listing.
When scrolling through homes on mobile, if you see the "3D View" symbol like the one below, it indicates that the listing agent has added a 3D tour for the property listing.
Real Estate Virtual Tour Videos
Want a Video Made of your Zillow Walk Through, Photo Gallery Slide Show or Matterport Virtual Tour
Real Estate Virtual Tour Videos using Zillow, Photos or Matterport offer ways for potential home buyers to peek through your property listings for an average of 30 Seconds up to 2 minutes. We use this time to decide if the home buyer wants to see more using your other technology used in advertising the home.
Order a Photo Slide Show Video of your listing to post on YouTube, Facebook or Instagram for your audience to show you are busy. Or I can export your Zillow Walk Through Video for social media sharing as well.
With Matterport videos, I can create a quick tour showing Dollhouse View, Floor Plan and Main Living Areas showing guests they can look out a window and walk around furniture and other objects thru the property. If time allows, a peek into bedrooms and upstairs will be included.
360 Virtual Reality Videos are Available
Do you want a 360 Video of your listing? Have some 360's placed throughout the house. Add some music and share on YouTube.
360 Videos with Google Earth Placement
Start your clients on the Strip or another iconic location in Las Vegas. Show your homes proximity to shopping, schools, parks, casinos and more prior to entering the home. Follow up the entrance with a video of the home.
Virtual Tour Glide Cam Video
Drones?
Drones and the FAA can be tricky doing commercial photography in the valley with McCarren Airport, Nellis Air Force Base, Helicopter Landing pads and many other airports in North Las Vegas, Henderson and Boulder City. I do have my Part 107 License and awaiting a response from the FAA to grant me flying privileges to less than 5 miles from an airport. Currently FAA rules require commercial pilots to fly 5 miles away from any airport. Therefore, I outsource drone work to a couple other aerial photographers who have been granted permission from the FAA.
Other Add On Services
Floor Plan Add on
Do you have a seller who wants to share a floor plan with the next buyer but couldn't find the one from the builder? Order a floor plan.
Floor Plan Add on 1 Page Black and White Traditional Floor Plan
Floor plans are of interior only. Additional areas need requesting prior to visit for accuracy.
Add requested areas to be drawn in at the comments section at checkout. Additional areas to be drawn in shall be invoiced for an extra fee.
FAQ's – Tips for agents on a budget who want to order the Matterport Virtual Tour but want all the up sells. Some agents don't have the time to put together all the services I offer. For those of you with time. Here's some tricks.
Residential Smart Gallery Add On – Real Estate Photo Shoot
Seller Agents in Las Vegas looking for HDR/DSLR Real Estate Photos for the MLS? My Las Vegas Residential Smart Gallery Add On is an extra feature offering HDR or DSLR Still Photo's available with a Matterport Virtual Tour shot in Las Vegas or Henderson, Nevada. You will receive HDR and/or DSLR still photo's. Pictures may not always include community images based on HOA Rules, Images requested can be included with Matterport Virtual Tour Branded Agent Page. Photos need to be shot same date and time of virtual tour shoot.
Community Gallery Add On – 10 Community Area HDR Photo's
Smart Galley Add on 10 Community HDR/DSLR Photo's of Immediate area around home up to 1/2 mile
Service includes exterior pictures of and local subdivision or complex images.
HOA and Guard Gated Communities may not allow photos to be taken, please verify prior to order.
Service does not include driving around the city for city pictures.
City views from property are ok.
Slide Show Virtual Tour Video Add On
Service requires purchase of 35 HDR Still Photo's.
Service does not include driving around the city for city pictures.
Service can be offered with Community Area HDR Photo shoots
Slide Show Add on offers a 2-3 minute slide show of HDR Las Vegas Smart Gallery of 35 HDR Still Photo's
Add requested areas to be added into Slide Show in comments section.
Promised Matterport Announcements Now Available
Publish to Real Estate Partners – Realtor.com and Homes.com
Google Street View Integration
360 Panoramic Images to be saved for Social Media Use
Screen Shot photos from my Virtual Tour for the MLS Use
Make a YouTube video navigation of the tours and guided tours
Make a photo slide show like Property Panorama
Copy the Floor Plan Image and save it to a PDF with house flyers. Buyers Love Floor Plans!
Mattertags – Tag up to 20 locations within the virtual tour. A great feature for showing off storage spaces, water heaters and more.
Virtual Reality for Cell phones and VR Goggles.
Animated GIF and Short Video in and out of Matterport Tour
Play Button Highlight Reel