Virtual Tour Photo Pricing for Real Estate Photos, 3D & 360 Images in Las Vegas
$200 Full Interaction Site Tools!
 

25 HDR Photos

+

Basic Floor Plan

+

360 Virtual Tour

+ Zillow 3D.
*360 Virtual Tour with Online Open House Feature (up to 15 panoramas)*
**Panoramas posted to Zillow 3D Home Tour + Zillow Floor Plan Integration**
***Offer for Homes under 2,500 Sq Ft – Add $50 for homes 3,000 – 5,000 Sq Ft (20 panoramas)***
Las Vegas and Henderson Virtual Tour Local Professional
***not an outsource company***
HDR - Real Estate Photos
Real Estate Photo Shoots for Residential and Commercial Real Estate Listings. MLS and Loopnet listing photos come with Two Real Estate Slide Show Virtual Tour links. One Unbranded MLS Tour link and one Agent Branded landing page with Agent Contact info. (Agent Descriptions available when provided by Real Estate Agent)
When checking for Pricing for Real Estate Photos, every Real Estate Photo Shoot from Virtual Tours Las Vegas comes with 2 Free Slide Show Virtual Tours (MLS Compliant for Agent Branded and Unbranded landing pages) Upon Request.
$110  10 HDR Photos
$135 11-25 Photos
$150  26-35 Photos
$170  36-50 Photos
+$5 Extra HDR Photo (per photo)
+$20 – 5 More HDR Photos
+$40 – Rush Delivery (Next Morning)
+10 – Export Slide Show to Video (YouTube)
+$100 – Twilight Shooting
+$25 Sky Replacement – 3 images (1 front, 2 Back)
+$25 – 5 Photo Sub-division Amenity Shoot
**(May Require Approval from Sub-division HOA)
Matterport Premier 360 Virtual Tours
Matterport Premier 360 Virtual Tours using 33.6 megapixel HDR 360 imagery to allow visitors to walk through a house looking up and down from floor to ceiling seeing more details than you get with a traditional photo. Tours include a Floor Plan View and 3D Dollhouse View of the property. 
Matterport Tours come with 6 months Free Hosting + 2 MLS Landing Page Tour Links. 1 Agent Branded Page + 1 Unbranded Page
$195 Up to 999 sq ft 
$225 Up to 1,500 sq ft
$245 Up to 2,000 sq ft
$275 Up to 3,000 sq ft
$350 Up to 4,000 sq ft
+$55 Additional 1,000 sq ft
Add On's
+$20 – 5 Panoramic 360 Images from Tour
+$25 – 10 Still HDR Photos from Tour
+$50 – Additional 6 Months Hosting
+$60 – Export Video (0-2 minutes, YouTube possible)
+$45 Schematic 2D floor plan view
+$40 – 20 Mattertags (Descriptions, Images, links)
+$25/hr – Tag Creation (If I have to Create Descriptions & Titles or Find Images & Links for Mattertags and Agent Contact Info & Logo)
+$50 – Zillow 3D  Home Add On
Providing a 360 Walk Through of a property with Zillow 3D Home. I will discount the service when you add a Zillow 3D Home tour with other stand alone services. (10-12 total 360's)
Stand Alone 360 Pricing
$100 – 10-15 HDR Panoramic 360's
$150 – 15-30 HDR Panoramic 360's
+$10 Each Additional 360
Zillow 3D Home
As a Zillow Certified Photographer, I can also capture a Zillow 3D Home to assist with your listing presence on Zillow. Listings with a 3D Home get priority in search results. Your listing shows up in two different Zillow Search algorithms. This presence gives your sellers and communities more exposure to potential home buyers. If you do not have a budget for my Matterport 360 Virtual Tours? Zillow 3D Home can be a great alternative virtual tour offering to add over a Photo Slide Show "Virtual Tour" link for the MLS.
Swift 360/VR Options
Are you looking for some quick 360 photos to share online? 360's are a great tool to use on social media. Create a presence on Facebook, LinkedIn, Vimeo, YouTube, Instagram, Houzz, and Twitter showing off your area in 360. Get your listing out to more viewers with a quick HDR 360 Photo. Stand alone 360 Video sessions can be available for use on YouTube as well.
Stand Alone 360 Pricing
$100 – 10-12 HDR Panoramic 360's
$130 – 18-20 HDR Panoramic 360's
+$10 Each Additional 360
+$50 Google Street View Posting
Disclaimer: By definition schematic, is a simplified plan created for marketing purposes. Floor Plans are meant to represent main elements of the house in adequately accurate dimensions. The plan should look proportional, but not relied upon for construction services. Items such as kitchen cabinet, bathroom fixtures and door should look believable in size. Room dimensions should be consistent.
Real Estate Floor Plan Services
Schematic Floor Plans for Real Estate Marketing or Vacation Rental Services
$120 – Up to 2,500 sq ft
$160 – 3,000 to 5,000 sq ft
Email/Text/Call to Quote 5,000 sq ft +
Are you searching for help with Floor Plans or As Built Floor Plans in Las Vegas? Virtual Tours Las Vegas Floor Plans can create Floor Plan Renderings of your home or business. Floor Plan Examples can include are 2D Service Floor Plans, 360 Panoramic photos or even 3D Floor Plans which may include virtual staging.  
Las Vegas Drone Photography
Las Vegas Real Estate Drone Photography is a touchy subject for offering in the Las Vegas Valley. The FAA states that drones are not to take off anywhere within 5 miles of an airport. We have 4 large airports plus Nellis Air Force Base spread across the valley. There are some pockets across the valley where take offs are no problem. Other locations require some form of approval process for me to go through as a UAS Part 107 Certificated Drone Pilot. Let's discuss what you are looking for and see if a drone flight will work out for your particular situation.  
Zillow Walk Through Videos
As a Zillow Certified Photographer, I can create a Walk Through Video to assist your listing presence on Zillow.  Zillow Walk Through Videos offer a quick run through of a property. Avoid the shaky home made video and add it on to your session. Zillow Walk Through Videos can be ordered as an Add On Service or Stand Alone Order.
+$25 – Zillow Walk Through Video – Add On
I provide a discount when you add a Zillow video walk through to an order
+$25 – Zillow Walk Through Video uploaded to YouTube – Add On
Have your tour uploaded to YouTube for Social Media sharing. Entice others to come tour the home. 
+$75 – Zillow Walk Through Video – Stand Alone
If you have not ordered a package with mes and would like me to come to your property to film a Zillow video walk through the price is higher.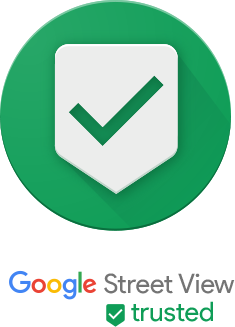 Google Street View - Photo Session
Need your Business or Commercial Real Estate Listing to show up better on Google? Want a walk through 360 Virtual Tour using Matterport 360 or DSLR HDR 360's? I can shoot images for your Google Street View Listing. I can shoot a Matterport Virtual Tour while adding a $50 fee to place the tour on Google Street View. I could also use the Other 360 virtual tour option listed above with similar pricing listed above. For a more in depth virtual tour option, we could use the DSLR/HDR virtual tour option listed below. Let's discuss your property and how you would like it presented for Google Street View.
Rapid DSLR/HDR 360 Panoramic Images
Do you have a large property such as a Hotel or Clubhouse to show off? Don't want to show every square inch of a property, but want to highlight select areas to tease your audience? This is a High Definition Photo shoot where I will use m DSLR camera to stitch multiple photos together and make a few 360 panoramic images and map them out for a tour of your property. The process takes less time to shoot than a Matterport 360 photo shoot. Images can be seen with Virtual Reality as well as Google Street View and Social Media.
$100 – 5 DSLR/HDR Panoramic 360 Images
$180- 10 DSLR/HDR Panoramic 360 Images
$325 – 20 DSLR/HDR Panoramic 360 Images
+$25 Additional 360 Image
+$50 Google Street View Posting
+$100 Additional 360 SlideShow Virtual Tour hosted on your website
+$150 Additional 360 SlideShow Virtual Tour with 1 year hosting
Virtual Tours Las Vegas Contact Form