Las Vegas Virtual Tours and Real Estate Photography Offerings Include:
Matterport 360 Virtual Tour Packages By Property Size
Virtual Tours Las Vegas provides real estate agents with various ways to present their property listings in the Las Vegas Valley. By using photos and virtual tours in different formats, such as 360, still photos, panoramic images, videos, and slide shows, your listings can stand out.
I offer real estate photography with HDR still photos that can come with a slide show for MLS-compliant virtual tour links if needed.
My main virtual tour services in Las Vegas center on 360 tours, starting with the 360 Matterport 3D Dollhouse Virtual Tour. These tours provide a 3D dollhouse view, 360 navigation throughout the property, and floor plan views. Additionally, Zillow 3D Home Tours can be included with an optional basic 2D floor plan. Floor Plans can be upgraded to include fixtures, room colors, and 3D walls. Drone shots and simple walk-through videos can also be added to any service, as well as video shorts.
Las Vegas Virtual Tours and Photo Services
See Las Vegas Virtual Tour Real Estate Photography Listed Below:
HDR Still Images for MLS photos

Matterport 360 Virtual Tours

Esthetic Floor Plan Creator

Zillow 3D Home Tours

Drone Operations

Walk Through Videos

Interactive Panoramic 360 Virtual Tours
Las Vegas Real Estate Photographer
Don't have the time or the gear to shoot High Definition photos for your real estate listing? Order one of my Still Photo Las Vegas Virtual Tours Package(s) to get high quality photos that don't look animated for your listing that comes with MLS compliant Agent Branded and Unbranded Property Landing Pages with agent contact info and preferred description information about the home or community. (Descriptions and community information must be supplied by agent or affiliate).
Still Photos with SlideShow and YouTube Video Add on's
Preview a Previous Matterport Virtual Tour Below
Package your order by adding photos, videos or spherical 360 degree images.
My Matterport Packages include Matterport 360 Las Vegas Virtual Tours with Agent Branded and Non Branded MLS compliant property landing pages. Package up with extras such as Zillow Walk Through Videos, Still images for Las Vegas Real Estate Photography, Social media 360's, Virtual Reality and YouTube Videos. 
Shopping for Residential Virtual Tours? Examples
Shopping for Commercial Virtual Tours? Examples
Servicing Henderson and the Las Vegas Valley.
Serving Henderson and the Las Vegas Valley, 360 Matterport Las Vegas offers virtual tours that include a 3D dollhouse image, floor plan image, and 360-degree tour of interior attached living spaces. Virtual reality options are available. The attached living areas, such as garages, courtyards, balconies, closets, and patios, should be included in the total square footage when calculating the time needed for the virtual tour and photo shoot. There may be an additional fee for including un-factored areas. Outdoor shots are not guaranteed due to potential sun interference with the Matterport camera's infrared measuring tool. Be sure to have your living and non-living square footage ready to help with scheduling.
*Have your living and non-living square footage ready to help calculate scheduling time to shoot your Virtual Tour & Photo Shoot.*
Real Estate Floor Plan Services
Need a Floor Plan Created of an Existing Property?
Floor plans can be used in a wide variety of industries. Real Estate Agents, Property Managers. Home Owners, Interior Designers, Architects and Contractors can benefit from having floor plans of a property. Schematic floor plans can be used as a planning tool to view an overall layout of a home, where CAD files can be used to measure and budget for  a remodel.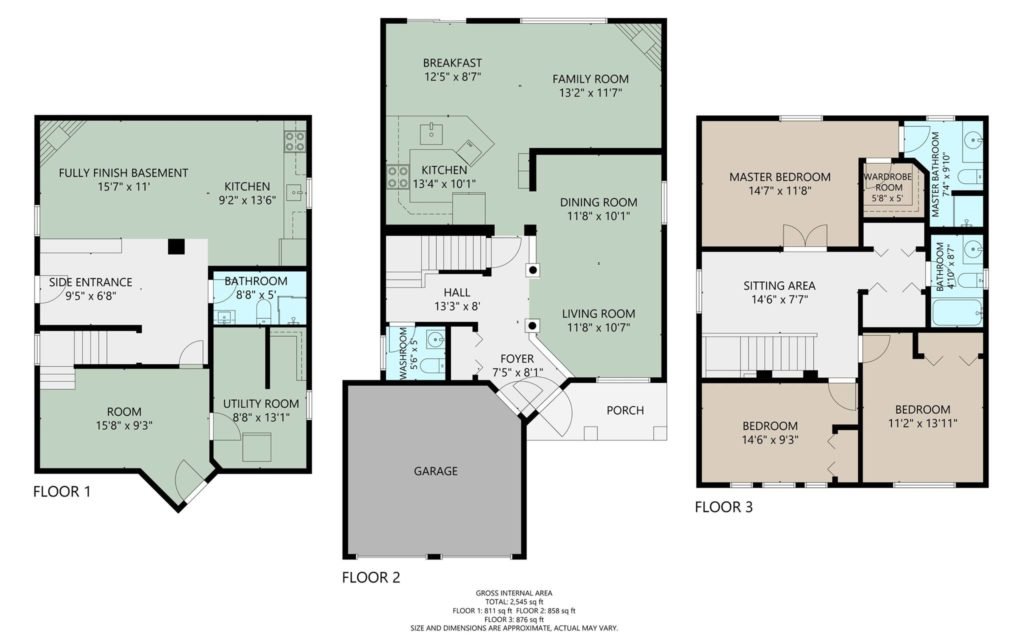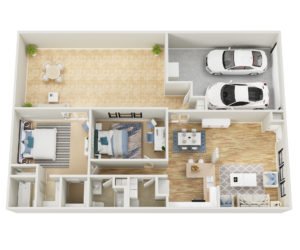 Zillow 3D Home Tour Provider Las Vegas
Boost Your Presence. Zillow listings with a Zillow 3D Home tour are labeled with a unique tag that helps them stand out from standard listings.
Must Have 3D Home Search Option. Allow home buyers to find your listing when using the "Must Have 3D Home" Search Box in Zillow Home Searches.
Make Your Zillow Listing Stand Out.
Enrich the home buying experience. Offer home buyers a clear understanding of a home's features and layout in 360.
A Virtual Tour in the Gallery.  Zillow 3D Home is the ONLY virtual tour platform that displays within the photo gallery on a Zillow listing.
Boost your Business. Give listings a more engaging presentation to help attract more buyers and sellers to your listing with 360 images.
Zillow Certified Photographer. With over 750 Zillow 3D Homes published since August 2018, Virtual Tours Las Vegas is the top Zillow Certified Photography choice in  Las Vegas and Henderson!
A 360 Virtual Tour Slide Show for your Listing on Zillow
Real Estate Aerial Photography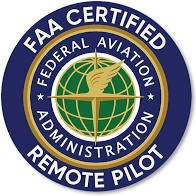 Looking to Have Drone Photos taken at your Real Estate Listing?
Drone Photos can become a sticky subject in the world of Real Estate. The Las Vegas Valley has multiple obsticles to work around. Obsticles include Airports, Helipads, Wildlife Preserves and Air Force Military Installations. The Federal Aviation Administration (FAA) prohibits drones from flying within 5 miles of an airport. The 5 mile airspace around each airport eats up access to about 75% of the valleys homes. HOA's may have rules against take off's and landings from their property. Neighbors tends to believe my drone is armed with a paparazzi telephoto lens peeking into their homes when it's really a wide angle landscape lens. Before I can even think about filing a flight plan, we need to discuss whether or not drone photos can even be taken safely around unruley neighbors and security guards without subjecting either of us to a fine from the FAA or local police. 

Formerly known as the "Zillow Walk Through Video"
Video walk throughs are soundless videos that are shot directly from Zillow's Aplications available to Zillow Certified Photographers such as myself. The videos allow an agent or home seller to highlight a home's layout, landscape and key features with the goal of giving a potential buyer the "feeling" of being in a home. Tours are capped under two minutes and designed to show a few clips of the home while allowing listings with the tour to show first over listings without the tour.
A video can tell the consumer a lot about your property, but certainly not everything. Photos and videos can also encourage consumers to visit a property for a short period catching the buyers attention, before the prospect clicks off to the next listing. That's where the pros like you and I can do what is best to serve our clients by selling them more real estate sales options like Zillow Walk Through Videos, Las Vegas Virtual Tours in 360, Dollhouse views and Professional HDR Photos. These additional features truly represent the property for sale vs. showing the same plain old cell phone or overly exposed lipstick images. Images that are entered into a slide with silly features like zoom to be pawned off as "virtual" as a feature that gets entered into the MLS IDX system in hopes a buyer or sales agents gains interest. Take charge and share features that grab buyers attention and open up to potential buyers out of town, state or even over seas to gain a multiple offer situation. Find that hard to reach buyer that may have simply brushed over your listing if it didn't have pop. Grab the buyers who think they can add the home to their list later, not realizing our market is moving fast before they can get here to preview the home.
360 Degree Tour Panoramic Slide Shows Tour Packages
360 Still Las Vegas Virtual Tour Packages come with multiple 360 degree photos can be placed into a slide show allowing prospects to view an area somewhat centered in a room or outdoor space giving the ability to view each area in 360. The slideshow is Responsive, allowing tablet and cell phone users to move the phone to act as a camera within the space. Desktop users can move with the mouse. Virtual Reality goggle options are also available. Allow your prospects to take their time as each stop to explore the area to build excitement about your property by staying on the page longer than Photo Gallery Slide Shows that offering nothing "virtual" about the images (maybe a zoom … sarcasm).
Still 360 Degree Photos Shoot Slide Shows with Video Add on Options
HDR Guided Arrow Tour with Video Options for Maneuverability
For those not ready to order the HDR/DSLR 360 or Matterport 360 Virtual Tour with Dollhouse. Try out the 10-12 Image 360 Tour showing HDR Spherical – 360 Degree Panoramic Images in a package format. Tease your home buyers to tour the home with a 360 tour looking around some rooms of the home and community allowing them to stay on the page longer and look around each room our outdoor area in 360.
Google Street View Business Services
Take Google Street View Indoors.
Invite new customers into your place of business to look around. Keep customers on your Google Business Listing longer by having them look around in 360. Have a 360 photo shoot of your business and place the images on to your website. 360 photos can be shot quickly via HDR Fisheye, Matterport or take some time shooting higher quality via DSLR HDR Photo Shoot
Request Estimates Available.
On location payment available via Cash, Check or Card available. Paypal and Direct Credit Card invoicing available.
Feel free to contact me if you have any questions about how to best present your property for sale.
-Mike Madsen (Owner/Photographer)
Real Estate Photography Inquiry From